Former

Raffles JC

Lecturer & Assistant Department Head
Former

Head of Department

in Catholic High Secondary
Taught in

MOE

Schools for 
O-level Physics  ·  IP Physics  ·  A-level Physics
Our Recent Achievements
Latest 2017 Sec 4  IP/Prelim Results
Raffles Institution, RI IP
A1, GPA 4.0
Victoria School, VS IP
A1, GPA 4.0, Top 5%
St Nicholas Girls School, SNGS IP
A1, 87%
Victoria School, VS IP
A1, GPA 4.0(from GPA 1.5!)
Catholic High School, CHS OL
A1
St Nicholas Girls School, SNGS OL
A1
Anderson Sec, OL
A1
Bukit View Sec, OL
A1
Bowen Sec OL
A1
Admiralty Sec OL
A1
Latest 2017 Sec 3 Physics IP/EOY Results
Anglo Chinese School, ACS Barker OL
1st in Class!
St Nicholas Girls School, SNGS IP
2nd in Class!
River Valley High, RV IP
A1, top 5%

Raffles

Institution

, RI IP

A1, 84%
Raffles Girls School, RGS IP
A1, 80%
Hwa Chong Institution, HCI IP
A1, 79%
Catholic High School, CHS IP
A1, 78%
Nanyang Girls, NYGH IP
A2
Nanhua High OL
A2 from F9
Westspring Sec OL
A2
 St Joseph Institution OL
A2
Kungfu Physics is Singapore's unique Physics Tuition Centre providing IP Physics tuition, O Level Physics Tuition and JC Level Physics Tuition. The centre designs its unique curriculum and programmes by integrating methods proven by researches on high performing children and 'secrets' used by Top O-Level/IP/JCs. We equip our students with strong conceptual foundation, knowledge, skillsets required to attain stellar results as well as inspire them to see the world with new perspectives and understanding.
In Kungfu Physics, all lessons are conducted by Mr Gabriel Tan, the founder who has taught in Raffles JC (Raffles Institution) in both the JC and IP Secondary level as well as Catholic High Secondary School for O-Level and IP Physics track. Coupled with his short stints in neighbourhood schools and JC, Mr Tan is skilful and able to help students from all walks of life achieve very good results in their respective examinations.
Although a group tuition, students get individual attention from Mr Tan (See testimonials) when he checks on their work, marks selected questions and answers queries during and after classes. Often do you see our students graduating with motivation and excitement about Physics and how science could improve and better peoples' lives. Not only that, students who build new friendships across different schools benefitted from sharing their materials and learning.
The two centres are conveniently located next to Bishan MRT and Beauty World MRT stations, both with sheltered walkway linking from MRT stations to the centres. Contact us now as the pace of curriculum is fast. The longer you ponder, the more you missed your chance to get a distinction! See Class Schedule.   Or FAQs to find out more.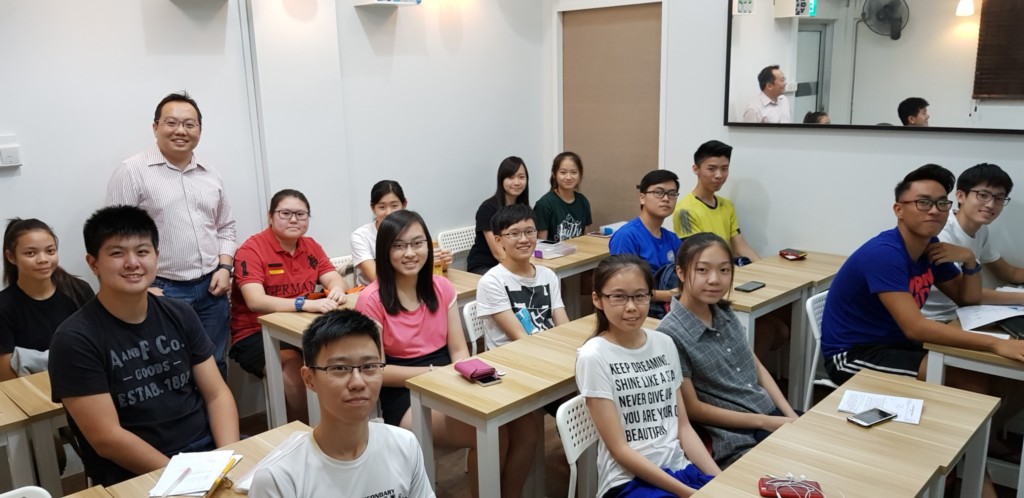 Sign up for our physics classes today
Testimonials
I have never passed a single physics test in J1 and the highest I got was an S as I could not understand the concepts taught in school but everything changed after I started to attend Mr Tan's lessons.
Mr Tan's lessons are interesting and he makes the concepts easy to understand. I started to attend his lessons during the November/December holiday before the start of J2 and he managed to help me understand all the concepts taught in J1 within the 2 months. He is always willing to stay back and answer your questions and he is always very patient with his students.
Ever since he started teaching me, my grades have improved by a lot. He is also very caring and is always concerned about our well being. It is very comforting to see a teacher who really cares about us even though we only see him once a week. Not only has Mr Tan helped me in achieving better grades, he has also fueled my passion for learning. Thank you Mr Tan! 
Sean, JC2, River Valley High School
Before attending Mr Tan's lessons at Kung Fu Physics, I used to do very badly for Physics. I remembered that at the end of Year 3, I scored only 17/80 for my SA2 Paper 2 and my overall grade for physics was merely 45%. It was my worst subject at that point of time. However, after attending Mr Tan's lessons, I found myself being able to grasp the concepts more easily as his explanations were very clear. I remembered that he would always check up on my work and be shocked at how ignorant I was, but yet, he would still patiently guide me through any confusion that I had about the concept. Despite being frustrated at Physics at first, I started to develop an interest towards Physics and found it more interesting as I attended more lessons. Eventually, at the end of Year 4, Physics turned from my worst subject to my best subject, as I obtained a surprising score of 71% for both my overall grade and my SA2 Paper. Not only that, Physics had also turned into my favourite subject as I no longer found it bothersome to do the papers. Overall, Mr Tan's lessons have made a big difference in my academic performance in Physics as he teaches differently from the other ordinary teachers. He teaches according to one's ability, which I believe is why I am able to excel in Physics after going through many of his lessons. Thank you Mr Tan for the tremendous help you've given me.I look forward to attending your JC Class next year! Sijun, VSIP, VJC
Our Philosophy
At Kung Fu Physics, we go beyond learning physics for exams. We aim to show students how physics is applicable for life. We help students see the how physics can be applied to many fields of work, be it in sports, engineering, economics, medical equipment and even in leadership, management and cooking. Students are motivated and excited to see how the concepts apply to life and their future careers.
Two Locations to Choose From
Bishan (Kungfu Physics)
2min from Bishan MRT/Interchange, sheltered walkway!
Blk 505B Bishan Street 11 #01-422
Singapore 572505
(near S11 Coffee Shop & junction of Raffles Institution)
Bukit Timah (Kungfu Physics)
1min walk from Beauty World MRT, sheltered walkway!
170 Upper Bukit Timah Road
Bukit Timah Shopping Centre #B1-25
Singapore 588179

For enquiries and registration, call/email at 
Hp: 96533573
Email: mrgabrieltan@kungfuphysics.com
KungFu Physics Journey (KFPJ)
The Kung Fu Physics Journey (KFPJ) which Mr. Gabriel Tan developed, maps out the stages which a student has to grow through in order to master physics well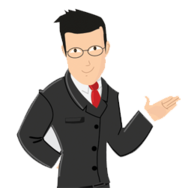 5 Stages of Mastering Physics
Mouseover Each Stages to Learn More!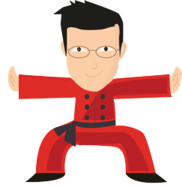 1. Foundation
1. Foundation
Units, Significant figures, Graphical analysis, Area under graph, Vector manipulation and graphs, Vector equations, Free body diagram, Case comparison etc
2. Basic Strokes
2. Basic Strokes
Definitions, Concepts by topics, How to use formulae, Basic problem solving, Common questions etc.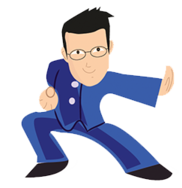 3. Basic Kung Fu
(Within Topic Applications)
3. Basic Kung Fu
Accurate identification of concepts, Application of formula, Speedy Problem solving, Answering Qualitative questions, Evaluating answers etc.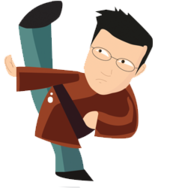 4. Advanced Kung Fu
(Cross Topics Applications)
4. Advanced Kung Fu
Accurate identification of concepts across topics, Fusing formulae and concepts, Complex problem solving, Advanced qualitative questions etc

5. Master Level
(Physics For Life)
5. Master Level
Interdisciplinary Concepts, Physics in Life, Sports, Economics, Retail, Automobile, Medical Applications, Cooking, Business, Leadership, Management etc