Former

Raffles JC

Lecturer & Assistant Department Head
Former

Head of Department

in Catholic High Secondary
Taught in

MOE

Schools for 
O-level Physics  ·  IP Physics  ·  A-level Physics
Our Recent Achievements
RI Sec 3 IP improved from 27% to 94%!
RV Sec 3 IP, 2nd in class!
SCGS Sec 4 IP almost top of the class !
VS Sec 4 IP, improved from 20% to 69%
VS Sec 4 IP, improved from 55% to 80%  
Mr Gabriel Tan is a well-liked, skilful and experienced physics tutor in Singapore. A former HOD, Head of Department who has taught in the two top schools in Singapore, Raffles Institution and Catholic High Secondary School, with more than 10 years of teaching experiences, he knows exactly the required conceptual bridging that helps students to gain deep understanding of Physics at Secondary and JC. Well known for his ability to excite students during his physics tuition about the application of theories, he also prepares them well for exams with the mini test, speed quiz and more…. In addition, many of his students find the transition to JC an ease as they were well prepared by his Secondary Physics Tuition. His JC Physics students, on the other hand, were surprised by how their H2 Physics is closely linked to what they have learnt in secondary. One amazed JC student said, "I never knew that this A-level concept is related to my Sec 4 stuff in such a way!" See  students' testimonials. Contact us! for more information. Find out more with FAQs. Check out our schedule.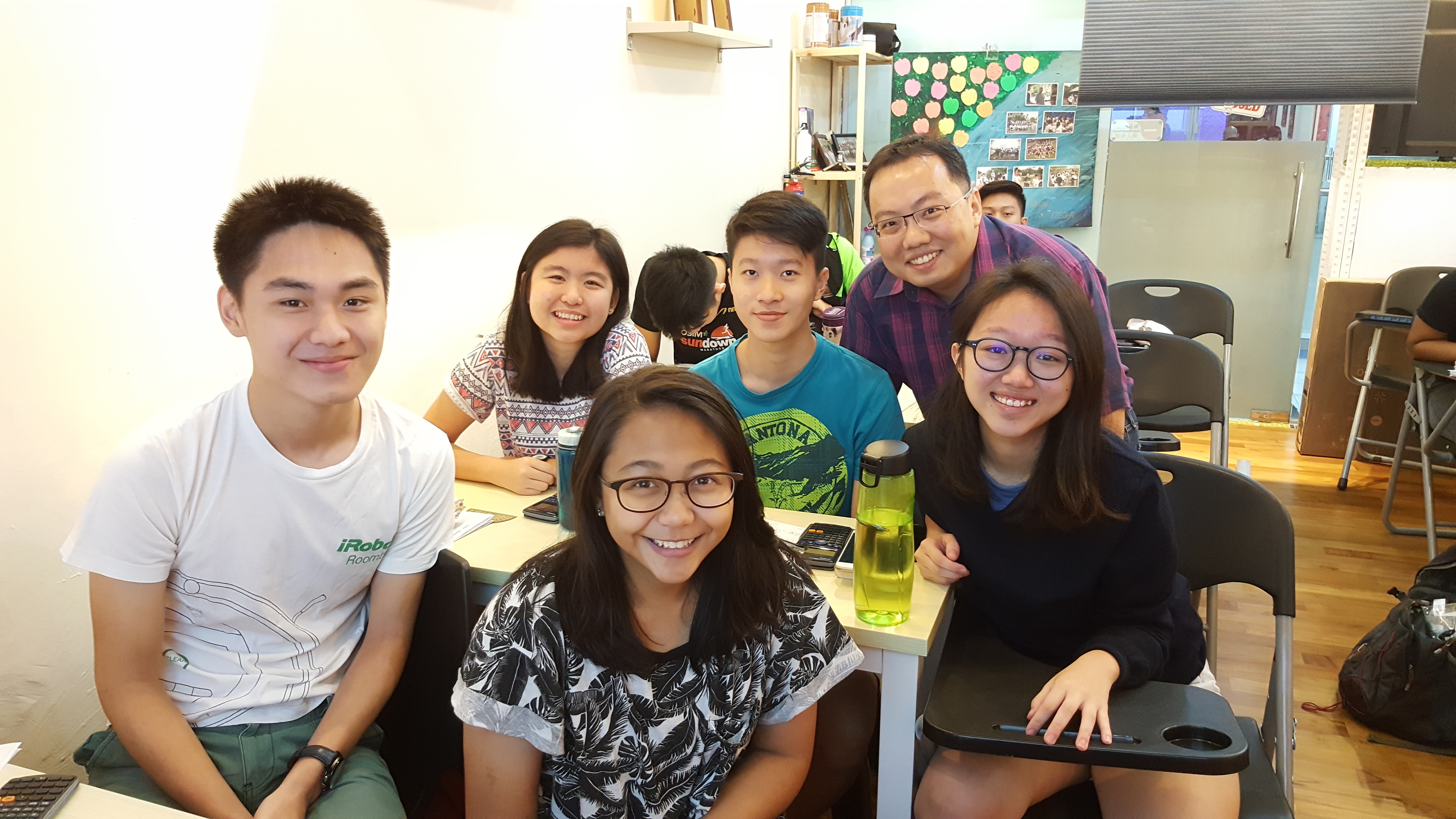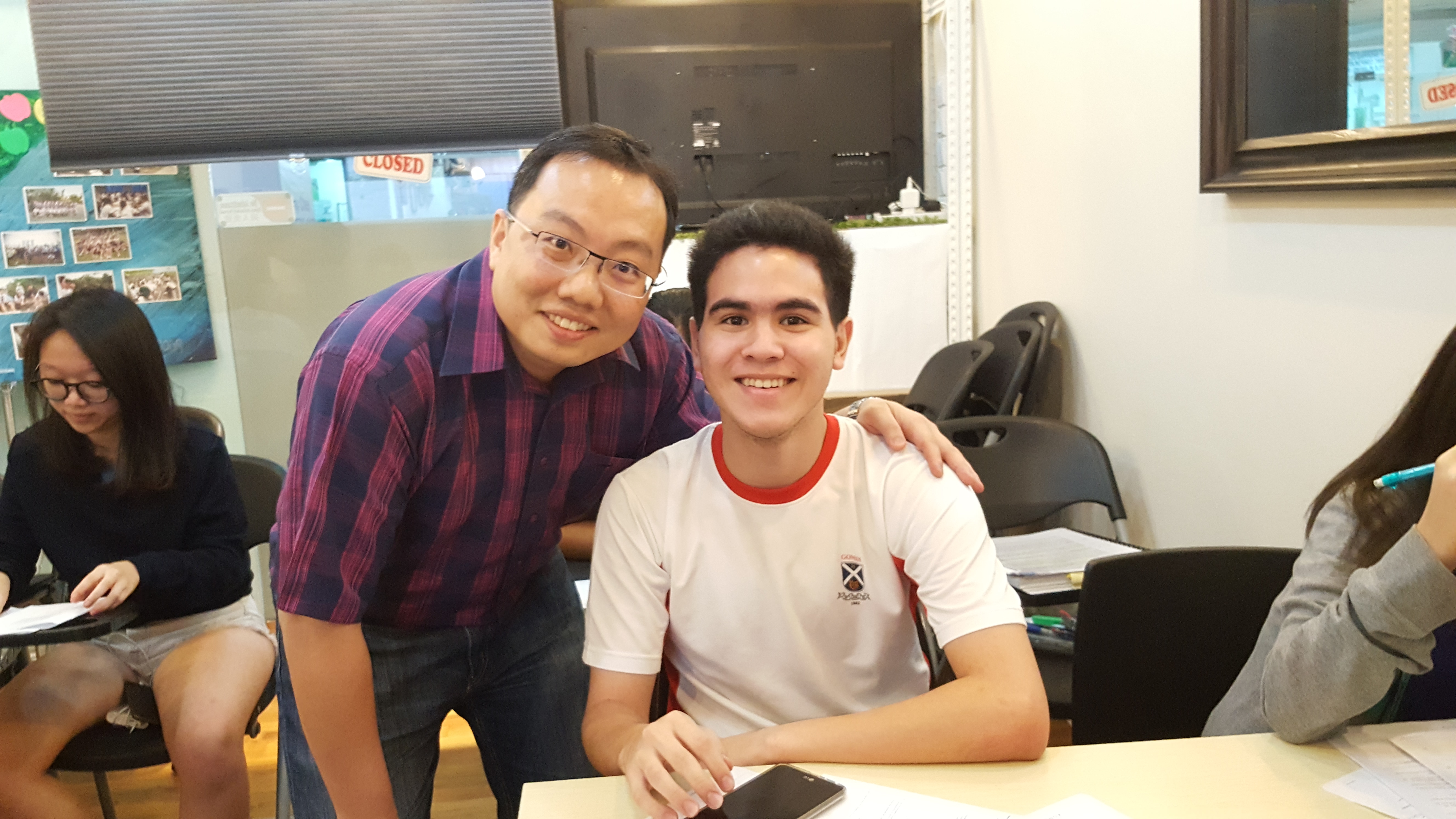 Sign up for our physics classes today
Testimonials
I have never passed a single physics test in J1 and the highest I got was an S as I could not understand the concepts taught in school but everything changed after I started to attend Mr Tan's lessons.
Mr Tan's lessons are interesting and he makes the concepts easy to understand. I started to attend his lessons during the November/December holiday before the start of J2 and he managed to help me understand all the concepts taught in J1 within the 2 months. He is always willing to stay back and answer your questions and he is always very patient with his students.
Ever since he started teaching me, my grades have improved by a lot. He is also very caring and is always concerned about our well being. It is very comforting to see a teacher who really cares about us even though we only see him once a week. Not only has Mr Tan helped me in achieving better grades, he has also fueled my passion for learning. Thank you Mr Tan! 
Sean, JC2, River Valley High School
I really enjoyed Mr Tan's classes. He involves all students by posing questions to students, regularly ensuring everyone is up to pace. He also uses mindmaps and acronyms to help us overcome the monotony of memorising.
He makes Physics interesting, also delving into one or two areas in daily life where we can apply our current knowledge to tackle questions out of the norm. He also consults students on their weak areas and plans recap sessions to stabilise shaky concepts.
He is nurturing and caring and genuinely cares about his students' life outside of physics lessons, inquiring if they can manage their stresses sufficiently.
As an ex-Catholic High HOD and RI teacher, he has a plethora of knowledge about what topics students find more difficult to grasp and makes use of his 'treasure trove' of worksheets and weekly mini-practice tests to alleviate them of their uncertainty.
Even till the last weeks before the O levels, he was rooting for us, providing time table sheets for us to plan our studying schedules. In the end, I was overjoyed to have achieved an A1 for O level physics and can attest that his teaching played a crucial role. I'm forever grateful.
Timothy, Catholic High School (Student did very well and is enrolled into Raffles Institution)
Our Philosophy
At Kung Fu Physics, we go beyond learning physics for exams. We aim to show students how physics is applicable for life. We help students see the how physics can be applied to many fields of work, be it in sports, engineering, economics, medical equipment and even in leadership, management and cooking. Students are motivated and excited to see how the concepts apply to life and their future careers.
Two Locations to Choose From
Bishan (Kungfu Physics)
2min from Bishan MRT/Interchange, sheltered walkway!
Blk 505B Bishan Street 11 #01-422
Singapore 572505
(near S11 Coffee Shop & junction of Raffles Institution)
Bukit Timah (Kungfu Physics)
1min walk from Beauty World MRT, sheltered walkway!
170 Upper Bukit Timah Road
Bukit Timah Shopping Centre #B1-25
Singapore 588179

For enquiries and registration, call/email at
Hp: 96533573
Email: admin@kungfuphysics.com
KungFu Physics Journey (KFPJ)
The Kung Fu Physics Journey (KFPJ) which Mr. Gabriel Tan developed, maps out the stages which a student has to grow through in order to master physics well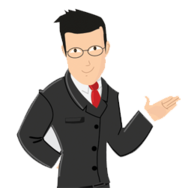 5 Stages of Mastering Physics
Mouseover Each Stages to Learn More!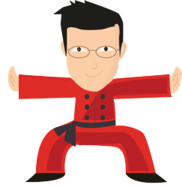 1. Foundation
1. Foundation
Units, Significant figures, Graphical analysis, Area under graph, Vector manipulation and graphs, Vector equations, Free body diagram, Case comparison etc
2. Basic Strokes
2. Basic Strokes
Definitions, Concepts by topics, How to use formulae, Basic problem solving, Common questions etc.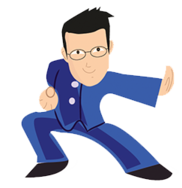 3. Basic Kung Fu
(Within Topic Applications)
3. Basic Kung Fu
Accurate identification of concepts, Application of formula, Speedy Problem solving, Answering Qualitative questions, Evaluating answers etc.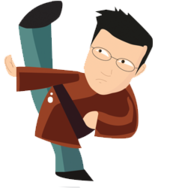 4. Advanced Kung Fu
(Cross Topics Applications)
4. Advanced Kung Fu
Accurate identification of concepts across topics, Fusing formulae and concepts, Complex problem solving, Advanced qualitative questions etc

5. Master Level
(Physics For Life)
5. Master Level
Interdisciplinary Concepts, Physics in Life, Sports, Economics, Retail, Automobile, Medical Applications, Cooking, Business, Leadership, Management etc